Message
Journey to grow into admired company that will thrive for hundreds of years to come
Established in 1958, Kyobo Life has paved the way for life insurance over the past 50 years and led the development of the Korean insurance industry.
Furthermore, the company and its employees have established the customer satisfaction management through continuous change and innovation initiatives based on our core values of tenacity and creativity, customer centricity, honesty and sincerity.
As a result, Kyobo Life became the first insurance company in Korea to receive 'A1' rating from Moody's due to the company's excellent business soundness and risk management ability and Fitch Ratings, another global credit agency, gave Kyobo Life an 'A+' rating.
Becoming the leading financial company delivering value in art & culture
Kyobo Life will move forward to achieve the vision2025.
Kyobo Life has pursued continuous growth and development even under rapid environmental
change to achieve the vision2025 of 'To become the leading financial company delivering value in
art & culture' while delivering new digital-based customer experience and value in art & culture
and finance & insurance faster than its competitors.
Taking efforts to make the world a better place through joint development with all
stakeholders
Kyobo Life plans to become the company that continues to grow with all stakeholders.
We will strive to realize 'Good Growth' through which all stakeholders including customers,
employees, investors and communities grow together, and to ultimately grow into an 'admired
company that will thrive for hundreds of years to come'
With your support and encouragement, we will leap forward into a bright future. Thank you.
Kyobo Life Chairman Shin Chang-Jae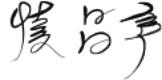 Experience
September 2020 to present

Organizing Committee President of Winter Youth Olympic Games Gangwon 2024

June 2000 to present

Vice President of Korea Mecenat Association

May 2000 to present

Chairman and CEO of Kyobo Life

November 1999

CEO and Chairman of the BOD at Kyobo Life

November 1996

Vice President of the BOD at Kyobo Life

November 1993 to present

Chief Director of The Daesan Foundation

May 1993

Director of The Daesan Foundation
Awards
2019

Received the 'Humane Entrepreneurship Award' from International Council for Small Business(ICSB)

2018

Received the 'Silver Crown Order of Culture' from Ministry of Culture, Sports and Tourism

2017

Received the 'Légion d'Honneur' medal from French Government

2012

Awarded the 'Personality of the Year' by the Asia Insurance Industry Awards

2010

Won the 19th Montblanc de la Culture Arts Patronage Award from the Montblanc Cultural Foundation of Germany

2001

'Best CEO Award' by the Korea Management Association